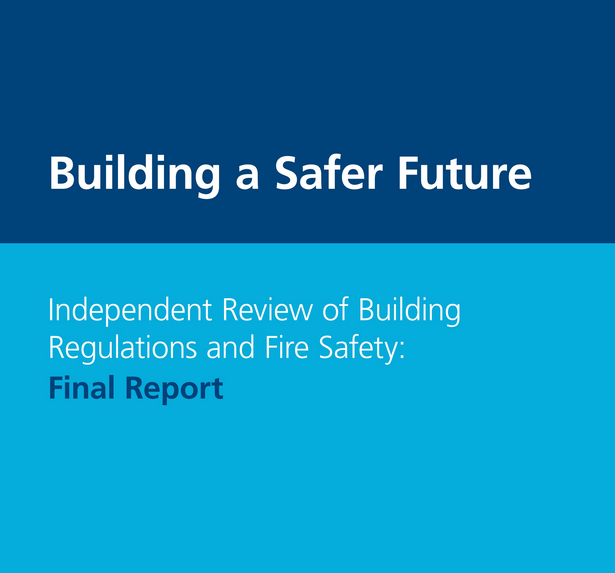 The LABC 10 point plan to progress the Hackitt recommendations
Some of the main recommendations and conclusions
The report comes almost one year after the Grenfell Tower fire that killed 71 people and injured a further 70. Some of the main recommendations and conclusions set out in the final report include:
Setting up a new regulatory framework for all high-rise buildings over 10 storeys;

The establishment of a Joint Competent Authority (JCA) to oversee the management of safety risks;

A rigorous set of roles and responsibilities for duty-holders;

A series of robust fire safety gateway points for every high-rise project;

More rigorous enforcement of powers, with more serious penalties for firms that do not comply;

The creation of digital records charting work on all new high-rise projects, and;

Addressing poor procurement practices to avoid a 'race to the bottom' model prioritising cost over safety.

Fire safety training will be embedded into all relevant sectors for individuals who work within construction.

Industry-recognised qualifications emphasised as a benchmark for individual competence together with ongoing CPD, with reference to the ECS card scheme as an example of best practice.
The ICM Competence Registry™
As soon as the final report of Dame Judith Hackitt's review is taken by Central Government to create the statutory framework for safety across the UK's diverse portfolio of HRRBs the Institute of Construction Management will open its unique Competence Registry™ to provide the whole property and construction sector with a robust reliable and trusted certificated path to ensure the right person meets the right criteria to competently keep the nation's HRRBs as safe as reasonable practicable ...
http://the-icm.co.uk/2018/06/05/new-joint-competent-authority/