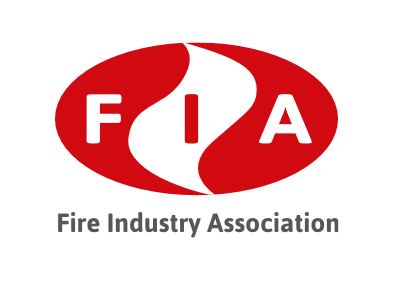 FIA Guide to the Building (Amendment) Regulations 2018
The Building (Amendment) Regulations which came into force in December 2018 introduce new restrictions on the combustibility of materials contained within external walls of "relevant buildings" in England."Relevant buildings" includes residential and institutional buildings that are more than 18m high.
Materials used within external walls of those buildings will need to be either Euro Class A2-s1,d0 or Euro Class A1. Other test standards, or the use of terms such as "non-combustible" or "limited combustibility" would not guarantee compliance with those standards.
In practice, any materials which contains any significant amount of organic material (e.g. plastics or timber) are unlikely to achieve those standards. The new restrictions are very extensive and include all materials contained within the external wall (not just insulation and cladding).
This would also include materials which pass through the wall, such as ducts and pipes.
The restrictions also apply to certain types of "specified attachments" which includes balconies, solar shading and solar panels.
The Amended Regulations includes a list of materials which are excluded from the restriction, which includes window frames, doors, seals, gaskets, electrical wiring and membranes. That list is very specific, and if a material is not in that list, then it will need to comply with the combustibility restrictions.
One key issue is that the Amendment has been introduced directly into the Building Regulations themselves, rather than just into guidance documents such as Approved Document B. As a result, the new restrictions will be enforced much more rigidly than is the case for other aspects of fire safety in buildings. Whilst it is possible for local authorities to permit Relaxations against the new restrictions, it would be entirely up to the local authority as to whether they would be willing to do this.
As a result, if it is discovered during construction that a non-compliant material has been used within the external wall (even in small quantities) it is very possible that the material will need to be removed, even if that requires the entire external wall to be dismantled to achieve it. This could clearly have a very severe impact on the project cost and programme.
This is a much stricter level of control than the majority of the construction industry is used to. As a result, FIA strongly suggest that when working on these types of buildings, the design team should include a competent Fire Engineer to produce and maintain a specific register of materials that they have checked as being compliant, and only materials that are on that register should be permitted within the external walls. Site staff should be trained and site inspections carried out to ensure that only materials that are on that list should be used. If this is not carried out, there is a high risk of non-compliant materials being used, with potentially very severe implications on the project.
The only option for permitting non-compliant materials is now to achieve a "Relaxation" from the local authority and would be entirely down to the local authority as to whether they would permit this case-by-case, and at present, it is not clear as to whether local authorities would be willing to consider this approach.
This would mean that if it is found that a material was used within an external wall which does not comply with the Amended Regulations, and the local authority will not issue a Relaxation, then it has to be removed. Even if the remedial works would incur major costs and delays, then it will still have to be carried out.The consequence of non-compliance with the Regulations could therefore potentially have a very severe impact on the project budget and programme.
Under the Building Act 1984, it is possible for the local authority to relax most requirements of the Building Regulations if they consider "that the operation of a requirement in building regulations would be unreasonable in relation to the particular case to which the application relates".
Relaxations can only be issued by the local authority and cannot be issued by Approved Inspectors.
As this is a new change to regulations, at present it is not clear whether local authorities would be prepared to issue such Relaxations. If they were, it would require an application to the local authority (not Approved Inspector). In order to consider issuing a Relaxation, the local authority would need to be satisfied that enforcing the regulation would be "unreasonable". The level of evidence required would depend on the specific situation but would be likely to be influenced by the consequences of fully compliance.
For example, if, at a late stage of construction, it is found that a non-compliant material has been used in small quantities, the local authority may be more sympathetic to the application for a relaxation as the consequences of enforcement might be to remove and rebuild the external wall. However, there is no guarantee that the local authorities would be prepared to issue Relaxations on this issue.  Design teams should only consider the use of Relaxations when absolutely necessary. If designers intend to apply for a Relaxation, they should communicate this with the local authority at an early stage in order to confirm whether they would be open to this approach ...
There will be many people within the construction industry who are not used to this level of control and so there is a risk that even if the design is compliant to the Amended Regulations, there may be a substitution of materials later on, or that the contractors on site may use certain materials which are not specifically shown in drawings or approved details.
For example, contractors would often use products such as washers, rawlplugs etc. which may be plastic (or of other non-compliant materials). If those components are in the list of exclusions, then that is not a problem. That list includes "fixings" which FIA would presume would cover washers and rawlplugs. However, if the products that have been used are NOT COVERED BY THE LIST OF EXCLUSIONS, then they WILL NEED TO BE REMOVED, even if they are only used in very small quantities. There is no flexibility in the regulations on this issue.If this happens, and it is only identified late in the construction, it will be necessary to remove the non-compliant materials. Depending on their location, it may be necessary to dismantle the external wall to access them. Clearly, the impact of this on the costs and programme could potentially be extremely severe ...
ICM's Director of Education and Training David Jones urges all to fully understand these new rules - they save lives! - and David Jones comments " extreme vigilance and quality control is needed on site to ensure things are installed and fixed properly - I urge all those who commission any building project to ensure a competent Clerk of Works is engaged to monitor the works " ...
Ed.
Building Regulation, competence, compliance, construction management, fire safety