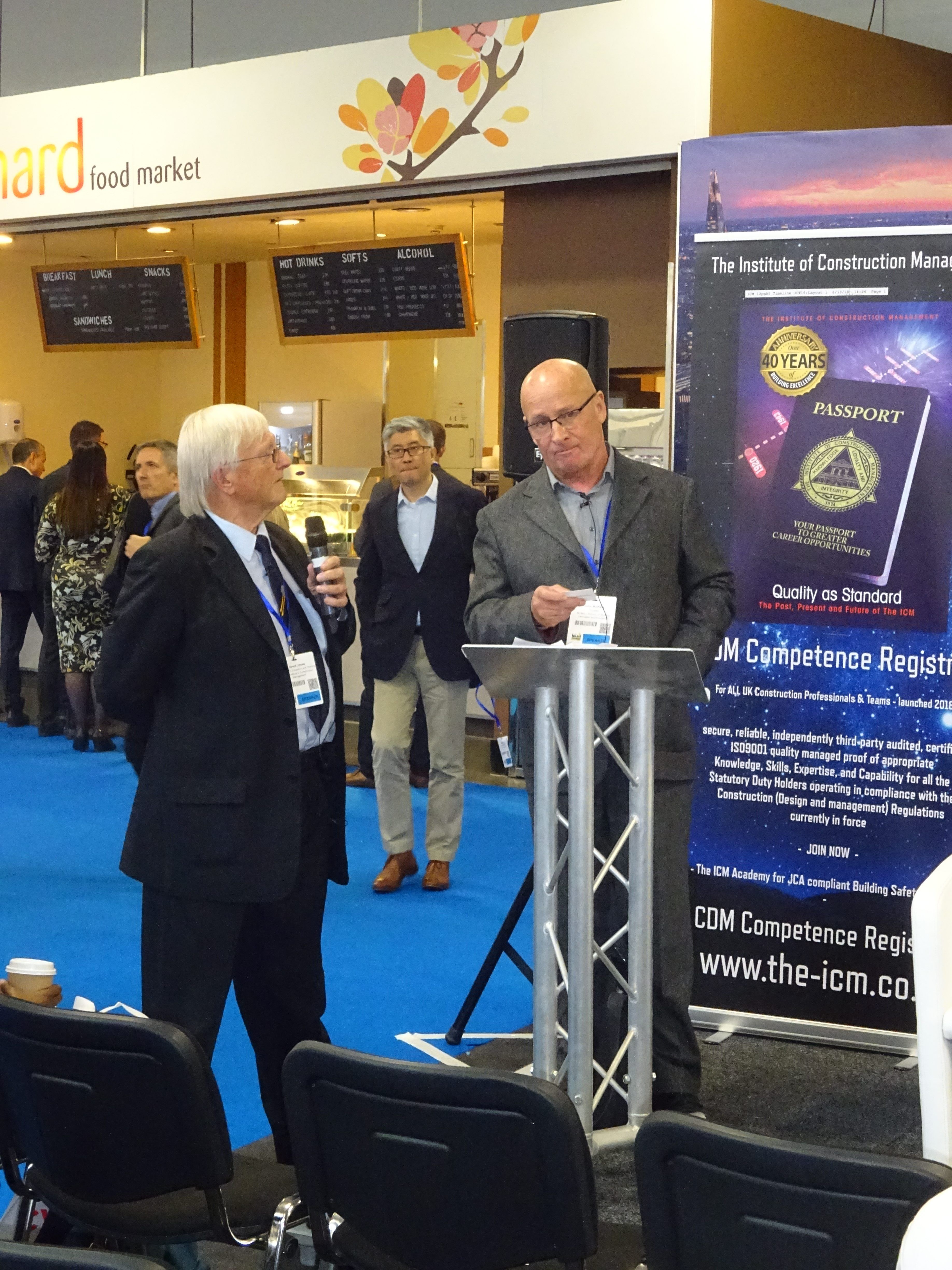 The MOBIE Model – Inspiring the Next Generation
At London Build 2018 the leading construction & design show at London Olympia on 23 October David Jones Director of Education & Training at ICM chaired the conference at the Skills Hub and had the great pleasure to introduce and invite John Mathers who is Trustee of MOBIE: Ministry of Building Innovation & Education to give a presentation on his exciting work with George Clarke the renowned Architect and the well-known television presenter of architectural innovation ...
With almost forty years in the brand and design industry and most recently up to 2016 leading the UK Design Council over the last fifteen years John has been actively committed to the development of the design industry serving as President of the DBA - Design Business Association - and represents MOBIE   John's presentation in the Skills Hub talked about the inspiration of innovation and invention and, in particular, about how MOBIE is focusing on best ways to manufacture the future buildings off-site incorporating new thinking ...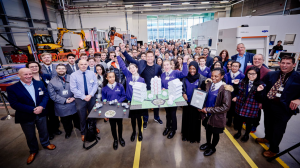 John [on the far left of the image]
shown here
with George Clarke  proudly announcing the winners of the MOBIE + MTC Design competition, HexoHomes! which was the winning entry from Nottingham Girls' Academy and was one of the most innovative home designs the MOBIE team has ever come across.  These talented girls are only 14 years old and they are some of the MOBIE Home Designers of the future!

Teams from across the country were set the challenge to design innovative key worker homes for a school in the East Midlands. The teams were encouraged to imagine new methods of construction, innovative materials and techniques, as well as wellbeing and the environment. 

The winning team of the 14 years old designers of our future homes are here explaining about their HexoHomes ... creating their amazing spaces!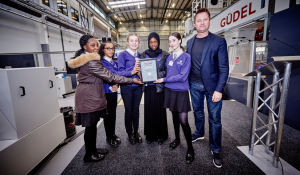 ... and Architect George Clarke presenting the Award to the team!

The audience at the Skills Hub heard a short talk between John Mathers and David Jones on shared interests - the Institute of Construction Management is very interested in the work of MOBIE and offers support - both organisations are actively working to inspire the young designers and constructors of the future.   Earlier this year David Jones was invited by the Institute of Physics to deliver workshops to year 8 secondary school children at a large secondary girls school in London as part of the Physics at Work 2018 [PAW2018] which just happens to be a similar age group as the HexoHomes winning team!   David's workshop topic dealt with hazard identification and measurement of risk and made the session fun and interactive using material content from the Napo Film Consortium which emerged from the European Year of Safety and Health 1992/3 ... David suggested a future tie up meeting between MOBIE and ICM ...
Ed.