Bovis proves the ROI of Build Quality and 'getting it right first time' … Competence is key!
NHBC reportable items from Bovis jobs has fallen 66% since December 2016, to a point slightly lower than the industry average!
a step change in build quality after a renewed focus on improving standards and recruiting "high quality construction directors, site managers and site teams"
The CIOB Construction Manager asked Bovis how many defects were recorded at their peak and following the subsequent drive for better quality ...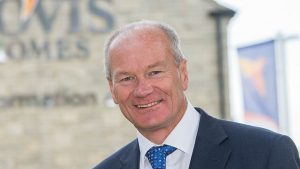 "We delivered a strong performance in the half with a more than 40% increase in profits," said chief executive, Greg Fitzgerald. "This reflects the excellent progress made across all business areas over the past 18 months and a step change in the quality of the homes we are building and level of service we are providing our customers."
The Institute of Construction Management [ICM] applaud the lead that Bovis gives to the sector - the statistics confirmed by Greg Fitzgerald on his group's performance put beyond any doubt that by paying good attention to delivering high build quality and, clearly providing the right information for the right people at the right time doesn't have to cost as mistakenly thought by some ~ but, often will return a handsome profit as a return on the cultural investment in QM ...
... now in 2018 and building on its 176 years of history in construction, the Registrar appointed by ICM to regulate the CDM Competence Registry™
extends a welcome to all competent professionals across the sector with its unique robust assured functionality to provide reliable certification through a process of independent expert audit done under ISO9001 standards ...
Ed.