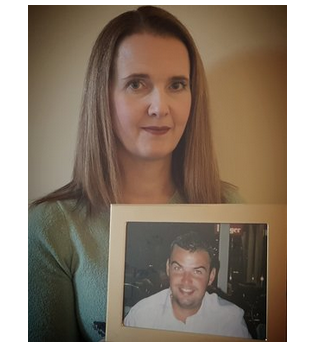 Louise Taggart named SHP's Most Influential person in health & safety for 2018
Louise Taggart has topped the SHP poll as 'Most Influential' for her work highlighting the personal cost of lax health & safety ...



Louise was an employment lawyer in Scotland until personal tragedy led her into the field of health & safety ... the sad death of her younger brother Michael, an experienced electrician, in a totally preventable electrical incident in 2005, has driven Louise to tell her brother's story and ensure that others don't have to suffer the same tragic loss.
Louise left her job to help convert the Scottish Hazards Campaign Group into a charity that provides a health and safety advice centre for workers, and  through sharing Michael's story travels across the UK speaking to organisations and conferences about ensuring health and safety training, leadership and attitudes are effectively embedded in order to keep workers safe. She also works with Families Against Corporate Killers (FACK) to provide support and a voice to families who have lost loved ones.
https://www.shponline.co.uk/louise-taggart-named-shps-most-influential-person-in-health-safety-for-2018/
The introduction of the Corporate Manslaughter and Corporate Homicide Act 2007
It took 80 years from the first prosecution of Corporate Manslaughter in 1927 when Cory Bros Ltd was brought before the court indicted for the offence but the case failed however due to showing that an indictment could not come against a corporation for a case involving personal violence as a company could not have the requisite "guilty mind" or "mens rea" ...
http://ascpro0.ascweb.org/archives/cd/2010/paper/CPRT240002010.pdf
The Institute of Construction Management are proud of the incredible positive impact that Louise brings across all industry!
Ed.