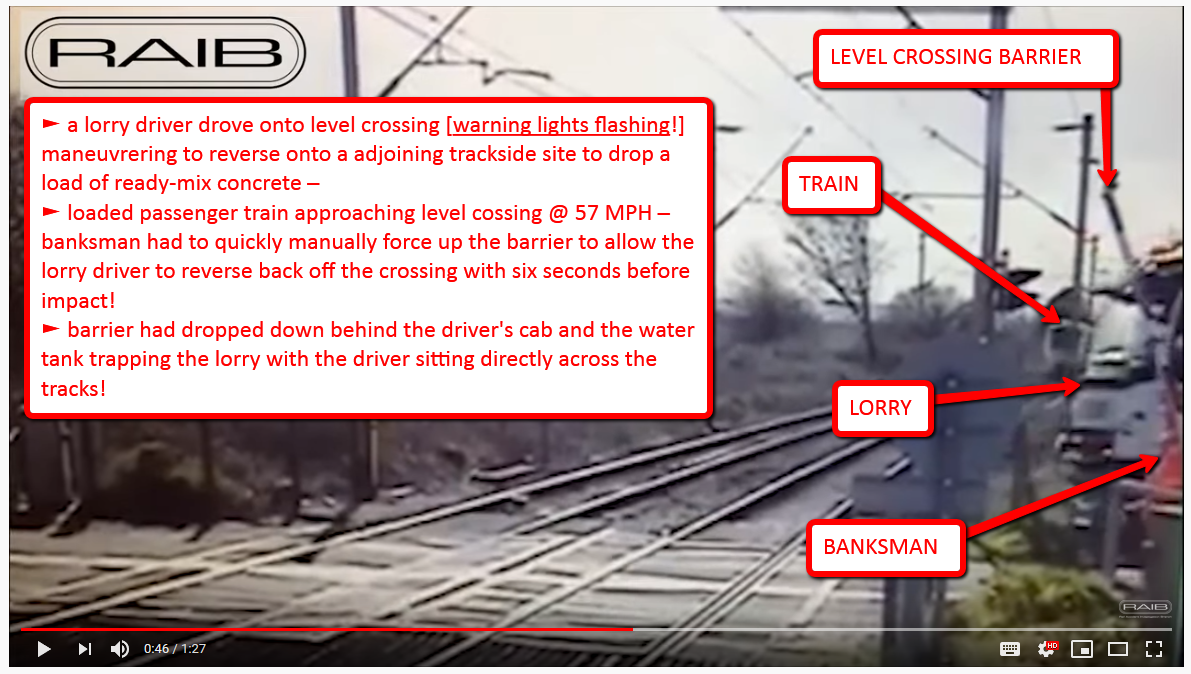 Six Seconds Separation!
Six seconds! ... there are actually 210¼ million periods of six seconds in an average 40-year working lifetime ... here's just one six second slot out of the working lives of a small team of construction workers ...
READ PART 2 OF THE ARTICLE PUBLISHED IN THE APRIL 2020 EDITION OF RAIL PROFESSIONAL ─ ON PAGE 75
Ed.
On 24 November 2019, the barriers at Norwich Road level crossing, near New Rackheath, Norfolk, lifted as a passenger train from Norwich to Sheringham was approaching. Two road vehicles crossed the railway in front of the train, which reached the crossing less than half a second after the second road vehicle was clear.