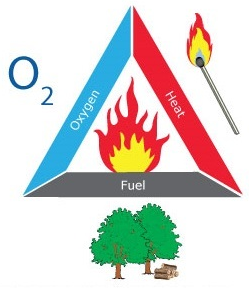 Fire Safety Training …
Fire Safety Training ...

Fire Risk Consultancy Limited

work closely with the Fire Service to develop courses to meet their training requirements and have close links with large institutions such as RICS and LABC ─  are proud to be an Institute of Fire Safety Managers approved centre and offer IFE approved courses ...

The Institute of Construction Management recognise the quality and resources made available by Fire Risk Consultancy Limited who are committed to delivering high quality training which is flexible and customer focused

Fire Risk Consultancy Limited ─ Est 2000 ─ specialise in fire safety training and seminars for all businesses and sectors ─ deliver training both in-house and online in order to meet the clients individual needs and are constantly updating our courses to reflect changes in legislation.
This elearning package has been produced in response to the tragic incident at Grenfell Tower in which 72 people lost their lives.

This has been produced working with Leicestershire Fire and Rescue Service who have developed a robust and flexible system for dealing with high rise incidents.

This course will cover the areas of concern and how to mitigate the risk to firefighters and occupants alike.

This presentation has been produced to educate all those in the industry around the world.
ICM's Director of Education & Training David Jones urges all construction professionals to access the exemplary elearning produced by Fire Risk Consultancy Limited ─ all designers MUST have a clear understanding of what they do when designing any external cladding to buildings and MUST comply with Building Regulation B4-(1) read with Building Regulation 7 ─ WITHOUT COMPROMISE ─ Competence is Key!

GUIDANCE

AVAILABLE:
Approved Document B addresses fire safety precautions which must be adhered to, to ensure the safety of occupants, firefighters and those close to the building in the event of a fire.
The document covers all standards related to this, including means of escape, the ability to internally isolate a blaze to prevent a fire from spreading, external fire spread, firefighter access to the building and facilities, fire detection and warning systems in place within a building.
It also addresses the internal spread of a fire due to the structure or lining used within a building and safety measures related to this.
Document B is separated into two volumes, this volume covers dwellings.
Both volumes address the same issues, but the information has been adapted for each type of structure, for example different guidance on escape routes depending on building type.
LATEST 2019 volume of approved Document supports requirements B1 to B5 of Schedule 1 to the Building Regulations 2010 as well as regulations 6(3), 7(2) and 38  ─
Effective from 30 August 2019 for use in England.
Approved Document B has been redrafted to clarify its language and content in line with the Department's style guide for approved documents. This edition of the approved document replaces the 2006 edition including all amendments. There are no changes from the previous edition to the technical guidance within Approved Document B.
What is an approved document?
The Secretary of State has approved a series of documents that give practical guidance about how to meet the requirements of the Building Regulations 2010 for England. These approved documents give guidance on each of the technical parts of the regulations and on regulation 7 (see the back of this document).
The approved documents provide guidance for

common building situations

.
It is the responsibility of those carrying out building works to meet the requirements of the Buildings Regulations 2010.
Although it is ultimately for the courts to determine whether those requirements have been met, the approved documents provide practical guidance on potential ways to achieve compliance with the requirements of the regulations in England.
Although approved documents cover common building situations,

compliance with the guidance set out in the approved documents does not provide a guarantee of compliance with the requirements of the regulations

because the approved documents cannot cater for all circumstances, variations and innovations. Those with responsibility for meeting the requirements of the regulations will need to consider for themselves whether following the guidance in the approved documents is likely to meet those requirements in the particular circumstances of their case.
Note that there may be other ways to comply with the requirements than the methods described in an approved document. If you prefer to meet a relevant requirement in some other way than that described in an approved document, you should seek to agree this with the relevant building control body at an early stage.
Where the guidance in the approved document has been followed, a court or inspector will tend to find that there is no breach of the regulations. However, where the guidance in the approved document has not been followed, this may be relied upon as tending to establish breach of the regulations and, in such circumstances, the person carrying out building works should demonstrate that the requirements of the regulations have been complied with by some other acceptable means or method.
In addition to guidance, some approved documents include provisions that must be followed exactly, as required by regulations or where methods of test or calculation have been prescribed by the Secretary of State.
Each approved document relates only to the particular requirements of the Building Regulations 2010 that the document addresses. However, building work must also comply with all other applicable requirements of the Building Regulations 2010 and all other applicable legislation.
Ed.
cdm, cdm2015, competence, compliance, construction, construction (design and management) regulations, construction management, fire safety, protection, safety, Training