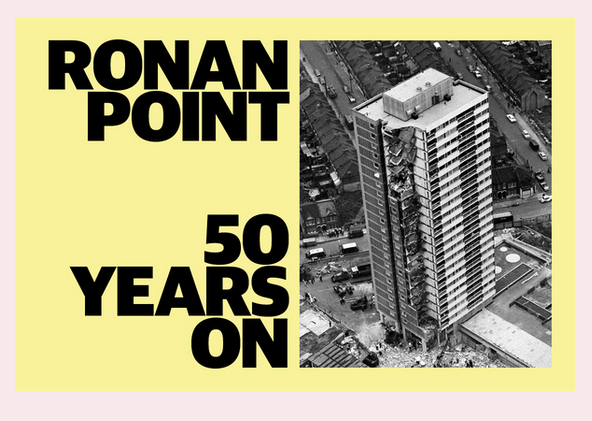 50 years on – Sam Webb, been campaigning on safety in tower blocks since the disaster at Ronan Point …
One man's battle to improve tower block safety
Architect Sam Webb has campaigned to improve safety in tower blocks since four people died in Ronan Point 50 years ago.  He warned of fire spreading in high rises long before Grenfell.
Martin Hilditch asks him what needs to be done to avoid future tragedies.  Photography by John Robertson and Alamy
https://www.insidehousing.co.uk/insight/insight/one-mans-battle-to-improve-tower-block-safety-56202
The subsequent inquiry later in 1968 resulted in a number of recommendations and circulars being issued by the government.
Broadly speaking, these meant that existing buildings with gas systems should be assessed to see if they could withstand static pressure of 5lb per square inch (psi) – and this was the minimum standard new buildings must meet. With widespread failures, councils were told that existing buildings where the risk of explosion could be reduced by removing gas supplies now had to meet 2.5 psi (if they didn't already).
The inquiry also pointed out that system-built blocks might be liable to progressive collapse as a result of fire, although this was only briefly touched on and attention afterwards chiefly focused on gas. No one ever made sure councils appraised their blocks, however. Years later in 1984, the then-housing minister Ian Gow admitted "the ministry did not ask authorities to inform it of the appraisals or specific action taken".
A busy period followed for Mr Webb, working with Paul Foot, a journalist at Private Eye magazine, to investigate Ronan Point and wider tower block safety failings.
This led to the uncovering of a notorious corruption scandal involving architect John Poulson that resulted in the resignation of home secretary Reginald Maudling in the 1970s.
It was in the 1980s though, when Mr Webb – by then lecturing at the Kent Institute of Art and Design – really made his name.
The National Tower Blocks Conference in 1983, where he spoke, was a turning point. Ronan Point tenants were there, along with Fred Jones, who chaired Newham Council's housing committee. Ronan Point had been reoccupied, with the collapsed corner rebuilt. Tenants told Mr Webb about large gaps between the walls and floors in the block, and Mr Jones invited him to conduct a survey of it.
During the survey, Mr Webb tore off a strip of paper and dropped it through a gap in a tenant's wall. It disappeared completely, indicating substantial gaps in the structure.
"One of the tenants said: 'What have you done?'" Mr Webb says. "And I said: 'I have just killed Ronan Point.'"