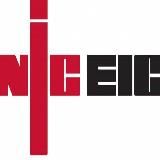 Bogus Electrician Warning! … Always thoroughly check credentials – seeing a logo isn't enough!
The NICEIC are reporting seeing an increasing number of electricians advertising themselves as being registered with NICEIC when they are NOT. They are using the NICEIC logo on their websites, vans and paperwork to mislead those hiring them into believing they are registered with the NICEIC ...
The National Inspection Council for Electrical Installation Contracting (NICEIC) is one of several organisations which regulates the training and work of electrical enterprises in the UK. The NICEIC is one of several providers given Government approval to offer Competent Person Schemes to oversee electrical work within the electrical industry.
The regulating body has put out an extensive list of the bogus companies so far discovered - there will be others yet to be exposed so beware!
https://www.niceic.com/find-a-contractor/wall-of-shame
From 1923, an earlier organisation, the National Register of Electrical Installation Contractors, kept a register of approved electricians. It was incorporated on 10 August 1956, and since 1 October 2005, it has been registered as The Electrical Safety Council.  Electrical contractors register with the organisation to become approved contractors, meeting the NICEIC's specification of training. If work undertaken by the approved contractor is not up-to-standard, the NICEIC will correct it if necessary. Work is checked by 54 local Area Engineers. Many local authorities only give work to NICEIC-approved electricians.
To be an approved contractor, the electrician must:
Ensure work is carried out to the current edition of BS 7671; the IET Wiring Regulations
Ensure certification is issued on completion of installation work, as directed by BS 7671
Have up-to-date copies of BS 7671
Have competence with test instruments as outlined by Part 6 ("Inspection and Testing") of BS 7671; the IET Wiring Regulations
Have public liability insurance of at least £2m.