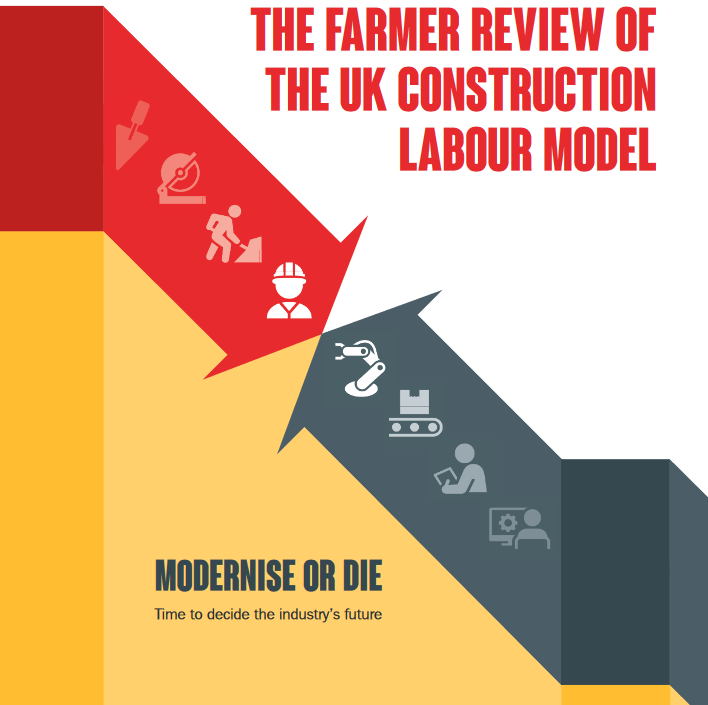 Modernise or Die! – Time to decide the industry's future!
This review adopts a structure of evaluating the construction industry's current and future state which has a strong medical process analogy:
• Identify the symptoms
• Diagnose the root causes
• Provide a prognosis
• Establish a treatment plan for recovery
• Keeping the industry under observation
Researched and written by
Mark Farmer, Founding Director and CEO, Cast Consultancy.
Published by the Construction Leadership Council (CLC).
www.constructionleadershipcouncil.co.uk
www.cast-consultancy.com
Follow Mark on twitter:
@MFarmer_Resi
mark.farmer@cast-consultancy.com
The views expressed by the author are not necessarily those of the CLC or
anyone connected with the CLC. Neither the author nor the CLC accept any
liability arising from the use of this publication.
Any data or analysis from this report must be reported accurately and not
used in a misleading context. If using any information from the report,
then its source and date of publication must be acknowledged.
©COPYRIGHT Mark Farmer 2016
Published October 2016