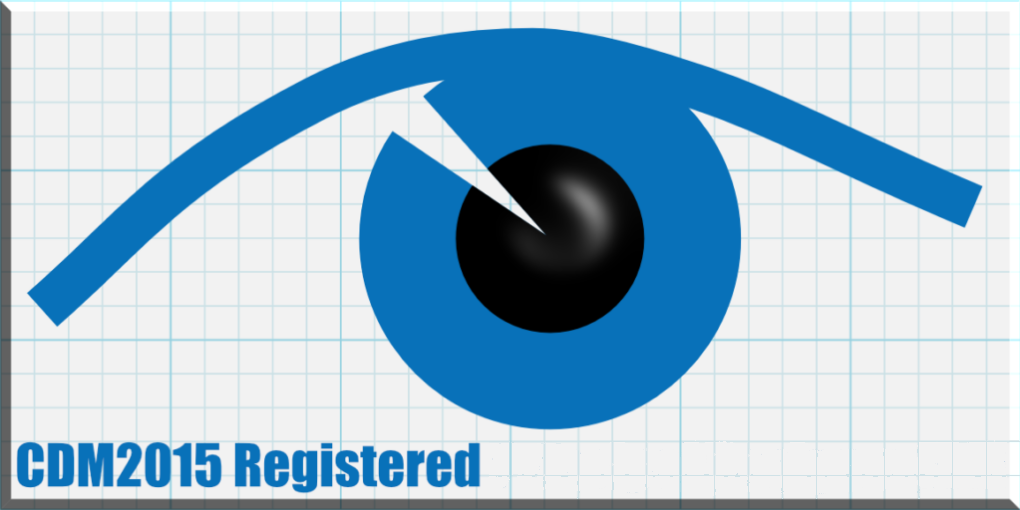 Mission ─ Vision ─ Strategy
ICM Mission:
► To encourage and support the promotion of safety and professionalism within the construction industry; to increase awareness of CDM for key project personnel; ─ and
► To provide a learning journey for all those who wish to start or continue a career in construction management ─ and
► To create and sustain key relationships with fellow professional bodies to promote a common benchmarks from which to mutually promote professional and safety standards, best working practices to drive efficiency and effectiveness across the sector ─ and

► To promote awareness of career opportunities and pathways within the industry in order to encourage the current and future youth generations to think positively about career choices in the industry

ICM Competency vision:
To promote the culture of the Construction (Design and Management) Regulations via robust training beginning with awareness applicable to all in the sector ─ then with learning pathways for: Client; Designer; Principal Contractor; and Principal Designer ─ particularly resulting in a certified level of competence specifically intended for Principal Designer (who must clearly understand the roles of all the other CDM duty holders).
To develop, in collaboration with key stakeholders, an online competency framework that provides an ICM 'equivalent level' of qualification across all training courses provided by Tier 1s, independent course providers and courses provided by the ICM, for all competencies across the construction industry. Within 5-yrs to have a working competency framework within the sector with individual ID cards that demonstrate an individual's competency to any contractor/employer.
To promote and approve robust training to support the progression and continuing development of construction managers and to have the general and specific duties attached to the role to be statutorily defined. Within 5-yrs to have recognised levels of competence as a construction manager, resulting in a chartered level of construction manager.
ICM Strategy:
Construction competency
To promote, standardise and add value to the measurement of competency across the construction industry. To define a de facto standard for courses delivered by Tier 1 and other independent training providers, that will allow skillsets to be transferable from one site or employer to another without the need for costly retraining in areas that the individual is already competent.
For the ICM to derive an income stream from Tier 1s and training providers in exchange for their course receiving the ICM stamp of approval, and inclusion of the resultant qualified personnel onto the ICM competency register. The ICM will provide access to the framework via identity cards containing a method of accessing competencies via links to online systems for that individual. An income will also be derived from providing sites access to the ICM competency system that will provide sites with access to employees qualifications.
For the ICM to develop a training programme for construction managers that will provide a clear progression route to chartered construction manager.
CDM Duty Holders and specifically Principal Designer competency
To centrally manage and standardise the approach to the measurement of competency as a response to the noticeable lack of general CDM Duty Holder knowledge within the construction industry.
To develop a specific register of Principal Designers, both organisations and individuals, based on levels from 1 to 6 to provide instant verification of qualifications and experience, and will ensure only those with the relevant skillset get involved in any particular construction project.
Sector Advantage:
ICM will host for the sector a secure, reliable, independently third-party audited, certified, ISO9001 quality managed proof of appropriate Knowledge, Skills, Expertise, and Capability and hold all the data immutable ─ firmly placing itself as guardian of the de facto competency register of UK and European construction personnel.
'CDM Competence Registry' is the Registered Trademark of The Institute of Construction Management ─ ™®2018© ─ UK00003314886 and must not be used in any way unless authorised for use by The Institute of Construction Management under appropriate current license terms and conditions.
NB: The expression 'CDM' derives from the Construction (Design and Management) Regulations which is the UK enactment of EU Directive 92/57/EEC ─ the first trademark legislation was passed by the Parliament of England under the reign of King Henry III in 1266 and is any sign including the simple words - Design; Construction; Management applies.  The prime objective of ICM has always been since 1842 to apply an 'Open Door' policy within which our membership is registered, combined, and educated
Structure of ICM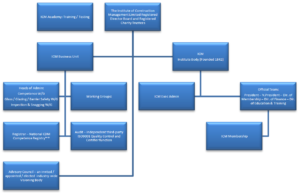 Code of Conduct for all Members of ICM
June 2022