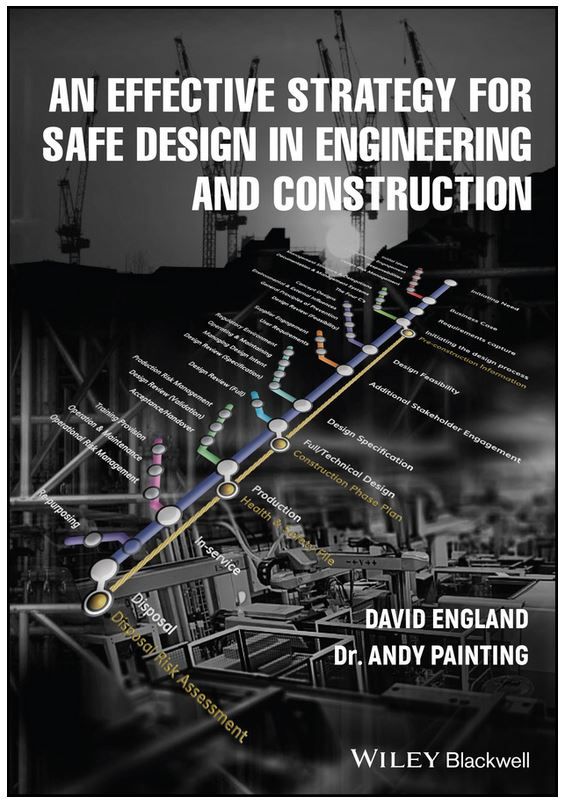 New Book Launched Promotes Effective Construction Management
Three ICM members can obtain a free copy
The ICM Board has three copies of this excellent book to give away to ICM members who would like to read it. The only thing that we ask is that each reader then submits a review of the book that may be used for promotional purposes. This is a great opportunity to explore how the construction regulations can make a meaningful impact on project delivery.
The book is available in hardback from Wiley and Amazon.
ISBN 978-1-119-83203-4
In An Effective Strategy for Safe Design in Engineering and Construction, safety and risk professionals David England and Dr Andy Painting provide a comprehensive exploration of the design process, from initial idea to the validation of the product in service, from a product and project safety perspective. In that context, the authors show how the appropriate implementation of the requirements of the Construction (Design and Management) Regulations 2015 can not only improve health and safety on a project but can also improve the project's output as well as offering savings in both capital and operational expenditure.
Readers will discover how the seemingly complex matters of regulation and risk management can be practically applied to projects via examples, illustrations, and real-world references. They will find out how safety regulation, standards, and initiatives all converge on the same goal—the safest output from any given project.
The book achieves three primary goals:
To improve the understanding and implementation of the Construction (Design and Management) Regulations 2015
To reduce errors during the design process via the effective implementation of design management strategy
To embed the concept of safety in design